Slave Flash Trigger Without Battery
Last time I showed you how to make a slave flash trigger powered by 9V battery. This time we will look in how to make one without battery. We will use power directly from slave flash terminals.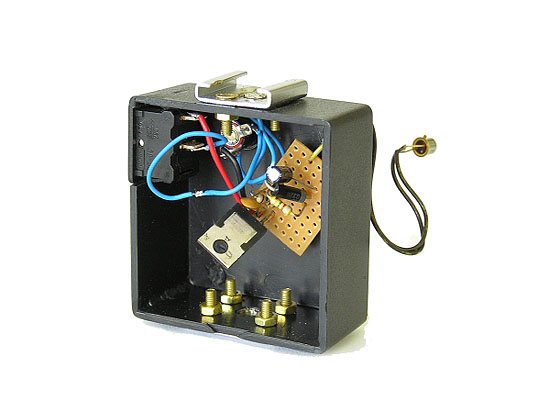 Circuit below will work with flash units that have 10V or 200V voltage on terminals. We use a switch to set desired flash type.
List of material
Resistor 1k Ohm
Resistor 10k Ohm
Resistor 1M Ohm
Capacitor 100pF
Electrolytic capacitor 2.2uF
Zener diode 6.2V
Thyristor C106
Silicon NPN Phototransistor BPY 62-2 or BPY 62-3
Switch
hot shoe for slave flash
prototyping PCB board
Circuit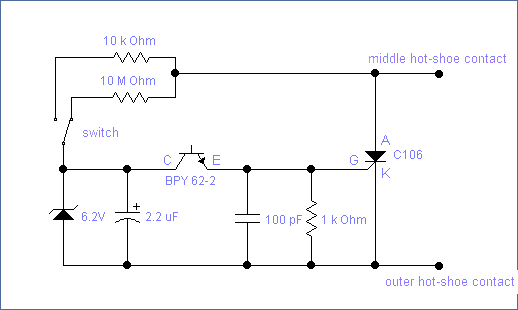 Prototype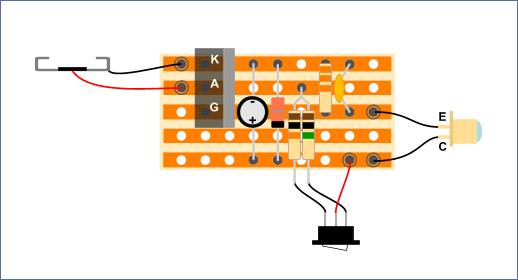 Pictures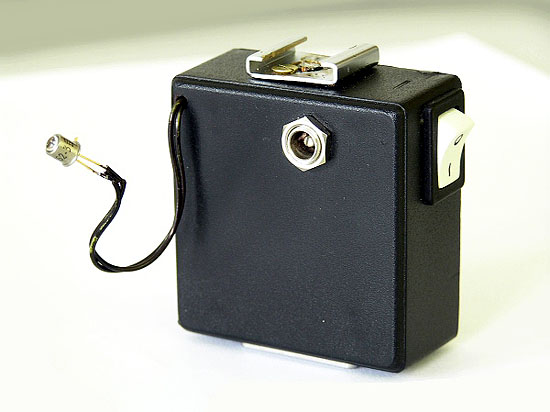 Caution
Flash units may have lethal high voltages on the terminals. Be extremely careful when working on something like slave flash trigger.