Simple DIY Slave Flash Trigger for your camera
Slave flash trigger is a circuit for triggering external flash without physical connection to your camera. Triggering is accomplished by light from the flash on your camera.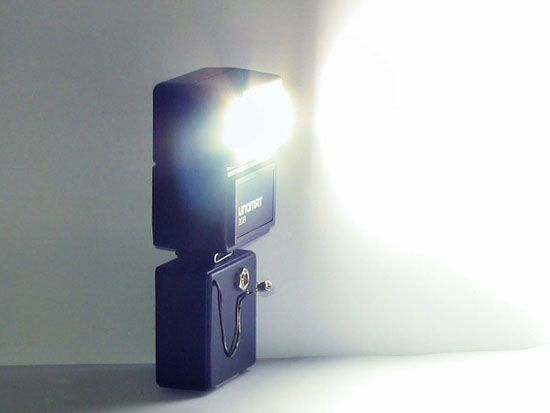 I used quick response components so that there is no noticeable delay between master and slave flash. On compact camera I can use shutter time up to 1/1000 of second.
List of material
Resistor 10k Ohm
Resistor 33k Ohm
Capacitor 100nF 100V
Thyristor C106
Silicon NPN Phototransistor BPY 62-2 or BPY 62-3
Switch
9V battery snap connector
hot shoe for slave flash
prototyping PCB board
Circuit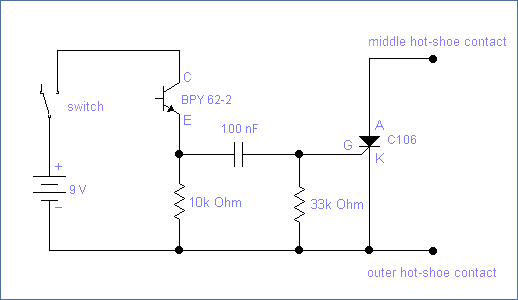 Prototype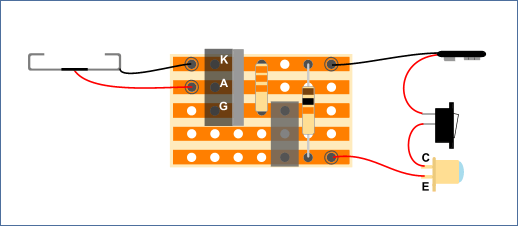 Caution
Flash units may have lethal high voltages on the terminals. Be extremely careful when working on something like slave flash trigger.